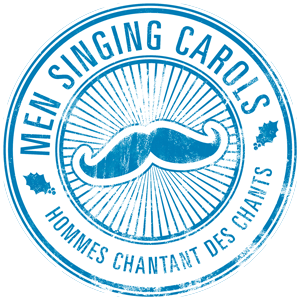 Founded in 2013, the Men Singing Carols are a highly-rehearsed acappella ensemble of New York City carolers, singing custom & hip arrangements of Christmas carols, familiar holiday standards as well as great non-holiday songs. The Men work for months on their rich three-part harmony and charming, engaging performances. Their songs run the gamut of styles — from jazz to pop to ballads, and everything in between. And, just like their sibling ensembles, the Men's arrangements are lovingly hand-crafted by NYHS, Inc.'s musical directors specifically for this group.
All of our Men are experienced and seasoned NYC & holiday performers, and most are members of our wildly popular sibling ensemble the New York Holiday Choristers. The Men Singing Carols offer booking in half-hour increments in areas of Manhattan, with a minimum of three Men up to all of our Men, where available.
Designed to charm, destined to please, the Men look forward to meeting you. Get an instant, online quote for the Men Singing Carols (no email required), or scroll to see videos, read more about the group and our company, and hear audio samples!